To use the online booking service you will need to have an email address registered at the practice – please ring to check or fill in the contact form to update your details and do not use the To Register & Book option if you already a client as this will duplicate your account
Please book a separate appointment per pet
If you think that your pet may have something infectious (kennel cough or similar), please report to reception before bringing your pet in
Please phone the practice if you need to cancel an appointment – you cannot cancel appointments using the online booking service
If you have an emergency

or cannot find a suitable appointment time online please contact us by phone

Once logged in it will take you to your pet portal and you can then choose the pet you want to make the appointment for.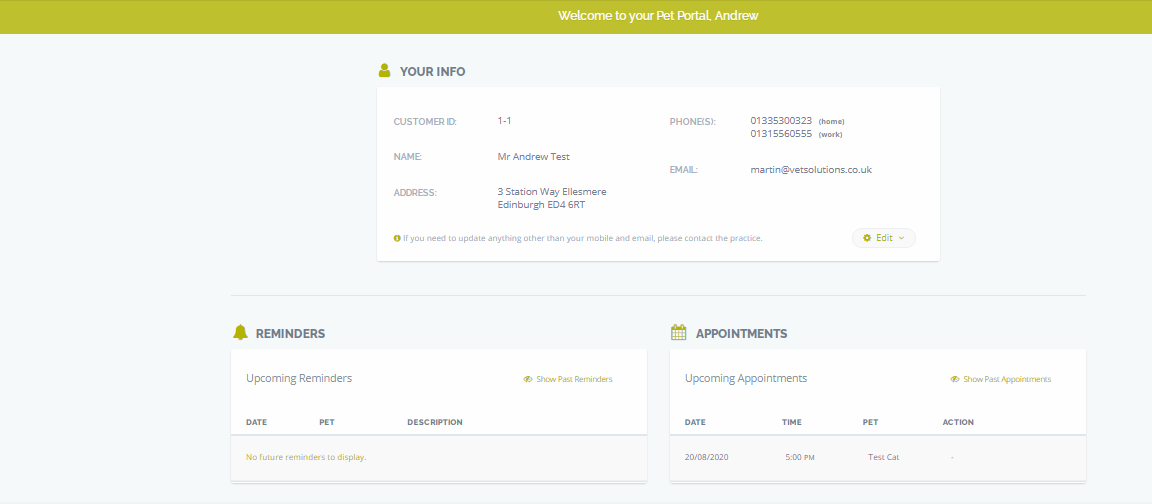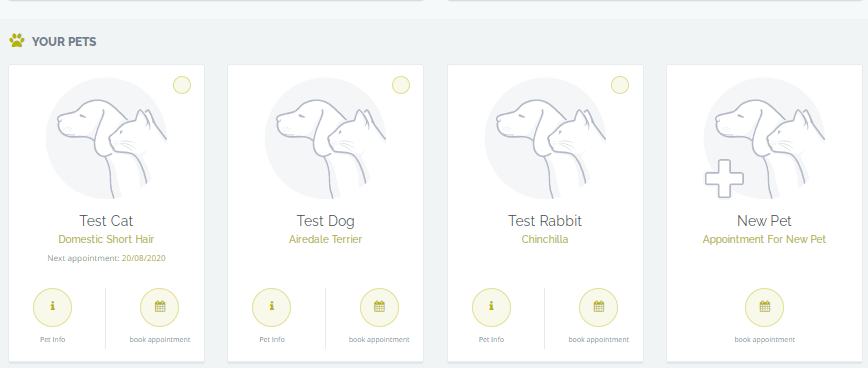 The following screen will appear after selecting book appointment with a the list of available appointment reasons will display for you to choose
Once you have selected the appointment, select Continue and then the final page is when you add any notes and actually book the appointment.

You will receive an email and SMS message to confirm the appointment.